Our Instructors & Supporting Cast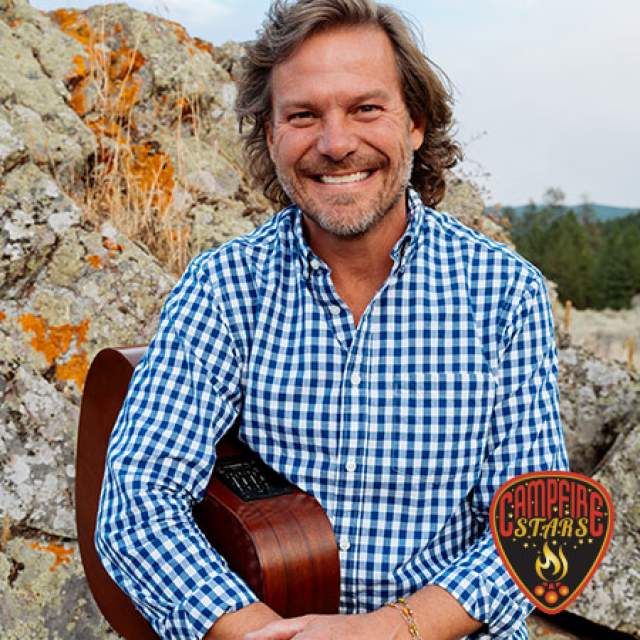 Scott Besaw
Acoustic Guitar | Drums | Voice
Scott Besaw - B.A., Music
UNIVERSITY OF COLORADO 
Scott Besaw has been teaching drums, guitar, voice, and specialty music classes for the past 17 years, and was one of the most sought-after instructors at the Chicago historic Old Town School of Folk Music. As a Senior at Englewood High School, Scott lead the Pirate Marching Band and was recognized as Colorado's Best Drum Major at the State Championships in 1986. After graduating from the University of Colorado, where he was a member of the Golden Buffalo Marching Band, and the director of the C.U. Buffoons acapella group, Scott moved to New York City and performed as a "Blue Man" at the Astor Street Theatre with the renowned Blue Man Group. When he's not teaching, you will find Scott singing, strumming, or drumming or performing as a solo act at numerous venues and for private events. Scott is excited to be back in Colorado and share his love of music with the great people of his home state!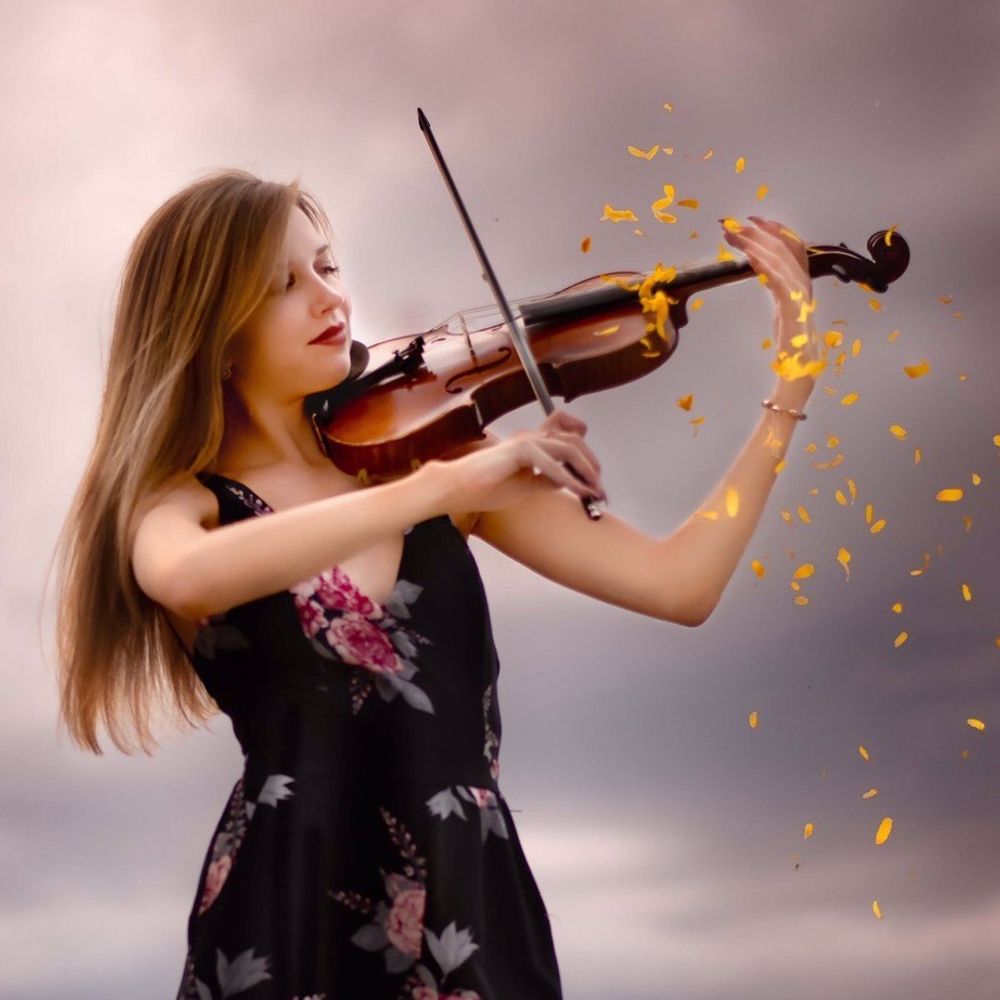 Madelyn Ericksen
Violin
Madelyn Ericksen - Denver School of the Arts
Madelyn Ericksen has a passion for playing violin, both as a soloist and in chamber and orchestral groups. A graduate of the Denver School of The Arts, Madelyn has been honored to perform with the Colorado Youth Symphony Orchestra and special events with the Colorado Ballet and the Colorado Symphony. Most notably, Madelyn performed in concert with Lindsey Stirling at the 1st Bank Center. She has taught in the Cherry Creek Elementary Instrumental Music program and taught private violin lessons out of her home. She LOVES to teach and brings a fun and fresh perspective to students of all ages.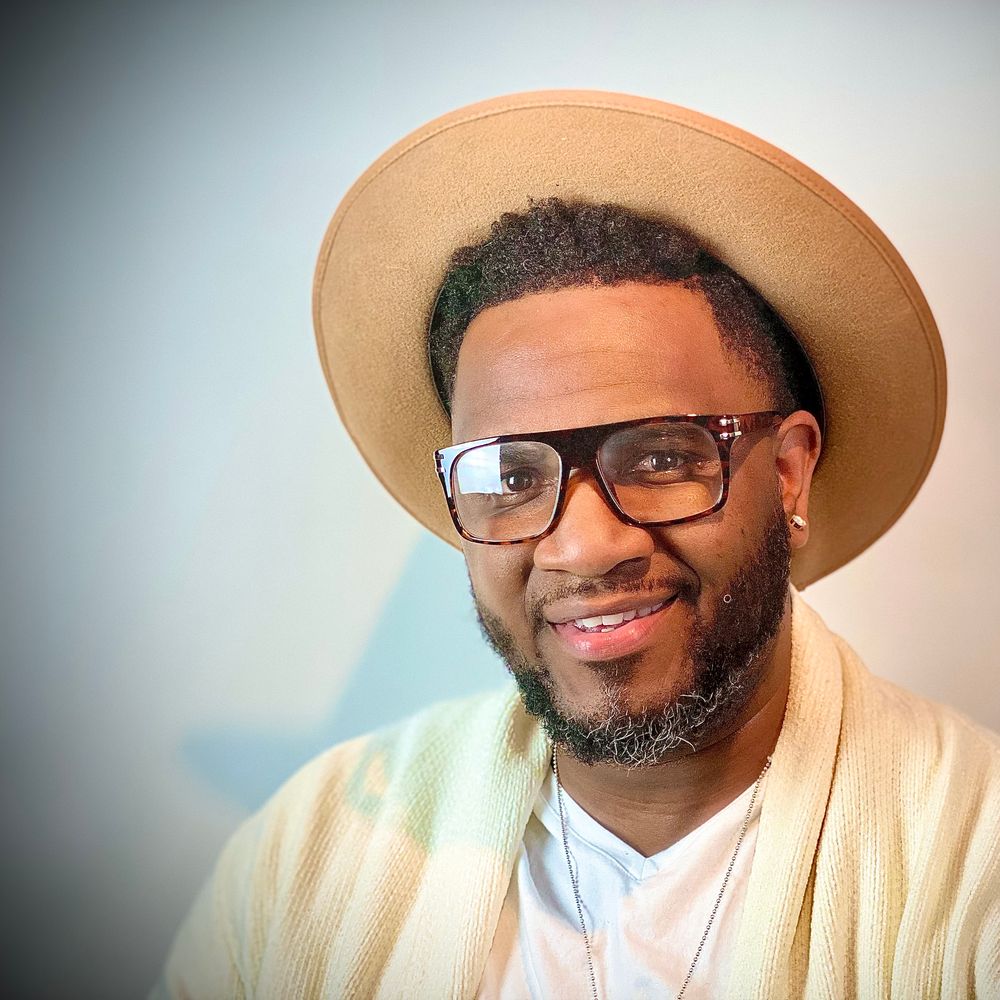 JRob
Drums | Piano | Music Production
JRob - Billboard Charting Producer
JRob is a top charting billboard producer and a world class touring musician. He has produced and worked with musical artists Gerald Albright, Selina Albright, Dave Koz, Julian Vaughn, BeBe Winans, Tasha Cobbs, Fred Hammond, Dorinda Clark-Cole, Kirk Franklin, Jonathan Butler, and many more! His background and upbringing began in the church where he started and at a very early age and quickly became one of the top musicians. It wasn't long before he was appointed Musical Director at Heritage Christian Center and The Potter's House Church of Denver. JRob is a multi-talented instrumentalist, vocalist, and educator, with world class experience in percussion, piano, Pro Tools, and stage Production.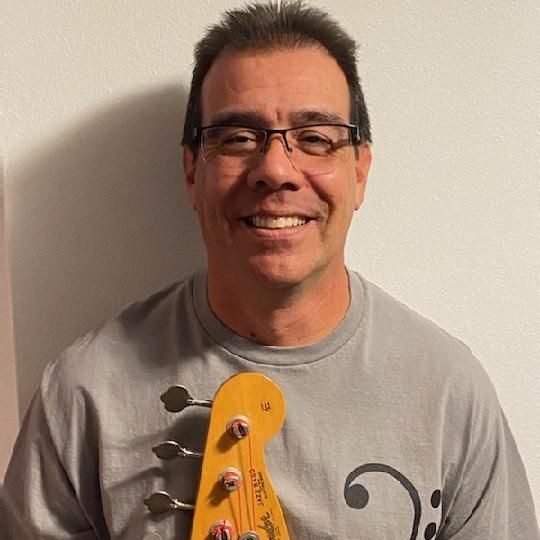 James Escobedo
Bass Guitar
James Escobedo is a master bass guitar player and Instructor. He began his love affair with the bass at nine years old, beginning with the upright bass and eventually electric bass. A member of the All American Hall of Fame Band, James has performed with many of the top corporate, rock, and show bands in addition to providing decades of studio session work. A seasoned and award winning professional music and educator, James loves to share the joy of music making with his students.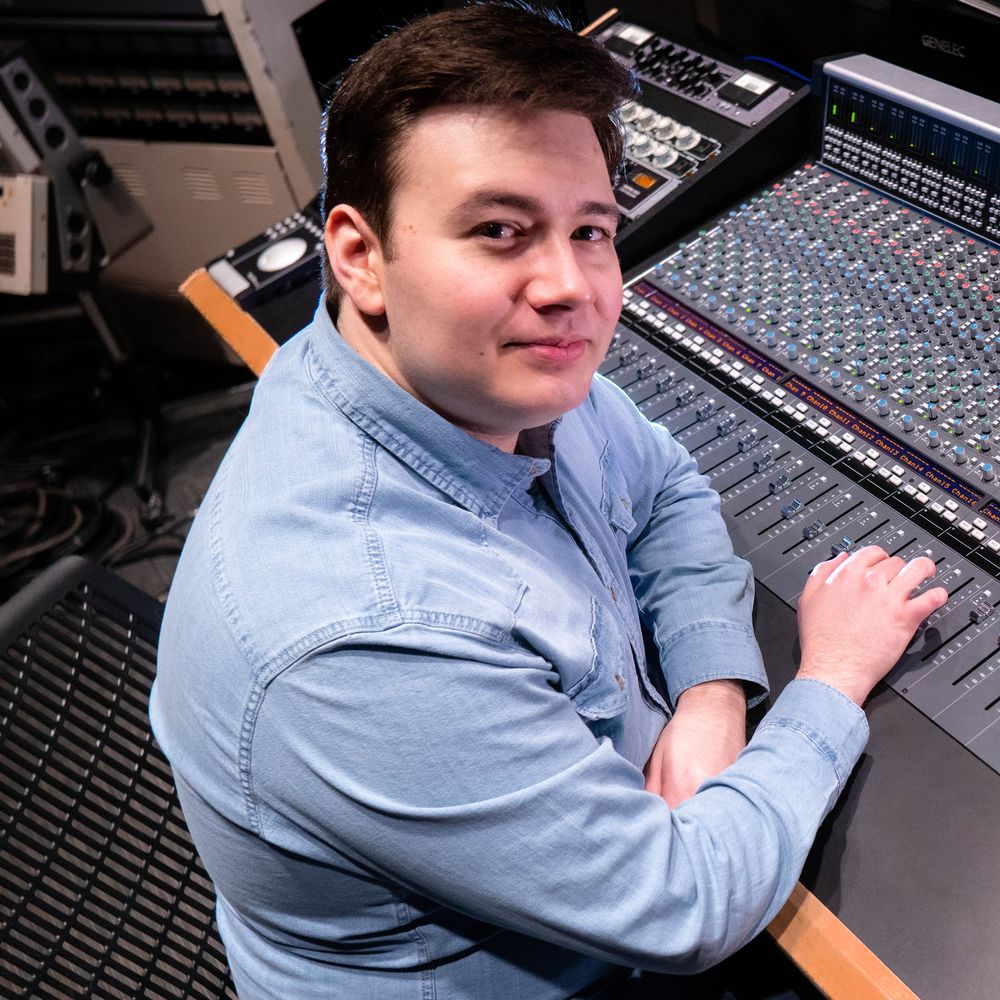 Ashell Fox
Music Production | Piano | Songwriting
Ashell Fox - M.S., Recording Arts 
UNIVERSITY OF COLORADO 
Originally from La Paz, Mexico, Ashell Fox moved to Colorado to pursue a Master of Science in Recording Arts at the University of Colorado Denver, alongside an Associate of applied Science degree in post-production at the Colorado Film School. Ashell is an audio engineer with 6 years of experience in the music and film industries. As a music producer, Ashell (Alias Seanna) creates complex musical works bridging the gap between widely different genres. As an academic, Ashell co-developed and co-taught a class in modular synthesis and sound design at the University of Colorado Denver.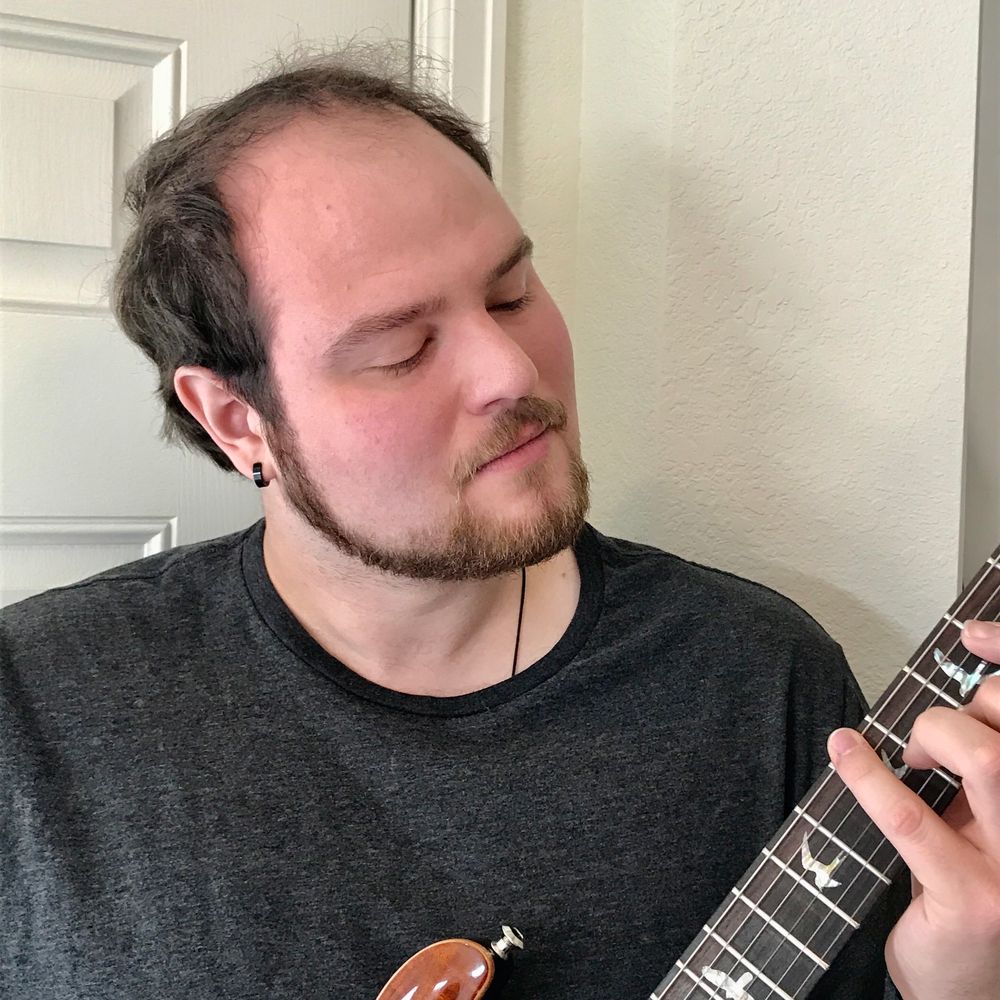 Luca Grieman
Electric Guitar | Ukulele | Bass
Luca Grieman - B.M., Jazz Guitar Performance 
METROPOLITAN STATE UNIVERSITY
Luca Grieman, originally from Minnesota, wields the guitar! While he loves both the acoustic and the electric, Luca has a special relationship with the electric guitar. Luca holds a Bachelor of Music degree in Jazz Guitar Performance from MSU Denver, but enjoys all kinds of music from bluegrass to metal. He has performed, recorded, and toured with numerous bands throughout the Denver area. Luca currently plays lead guitar in the band Oryad. He has been teaching for over a decade, and absolutely love sharing the joy of playing music with his students.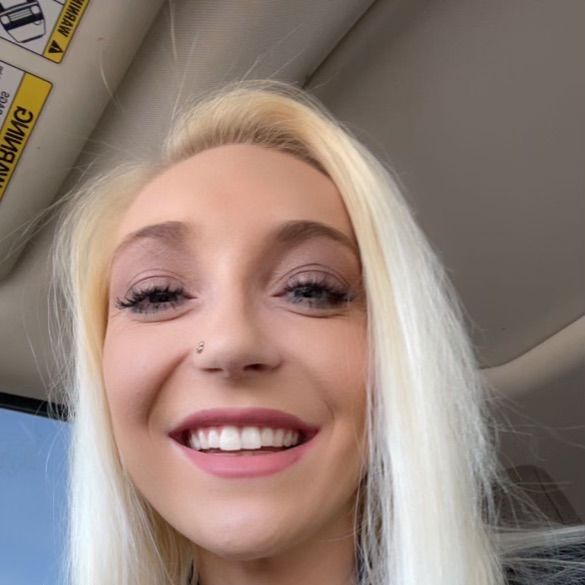 Alaira Leafgreen
Voice | Piano
Alaira Leafgreen - Songwriting, Music & Entertainment Entrepreneurship CCA
Alaira is a singer songwriter with international recording credits. Having studied voice, piano, and composition with many renowned Instructors (including Michael Pickering), Alaira has been a featured vocalist performing at Empower Field Mile High singing the National Anthem for the Denver Broncos, the Denver Coliseum, Jared Polis, and major churches around the nation. Her music is available on Spotify, App iTunes, and other streaming platforms. Alaira has nearly a decade of experience working in many creative environment teaching children. She has a heart for students and a passion for seeing their dreams turn into realties.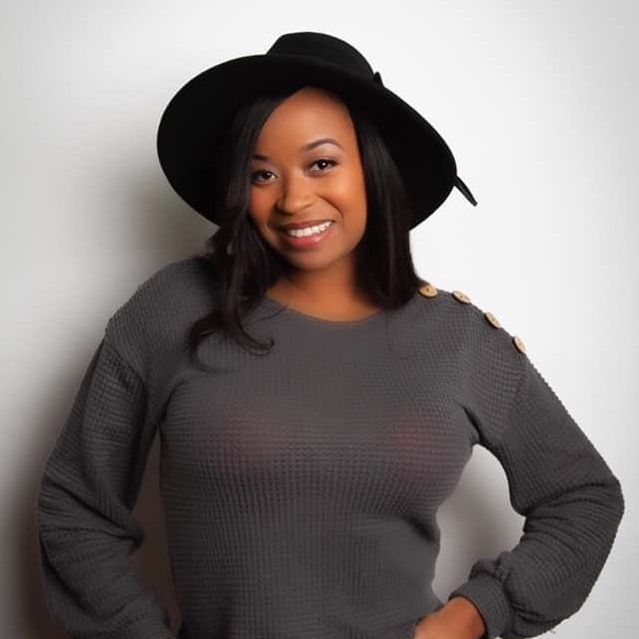 Lean
Voice
Lean (Pronounced Leen)
National Recording Artist and Vocal Music Educator
Lean is a National Recording Artist with JRob Records and a professional singer and songwriter. With Gospel, R&B and Pop influence, Lean was the featured opening artist for Oprah Winfrey's Book Tour in 2020. She has shared the stage with numerous A-list recording artists. She has many years of studio experience providing both lead and background vocals on recording projects across the country. Additionally, Lean provides lead vocals in multiple bands performing for local, regional, and national corporate and special events. She has over 14 years of experience teaching voice and stage presence to individuals, ensembles, and choirs. Her incredible musicianship, creativity, and leadership have inspired people around the world.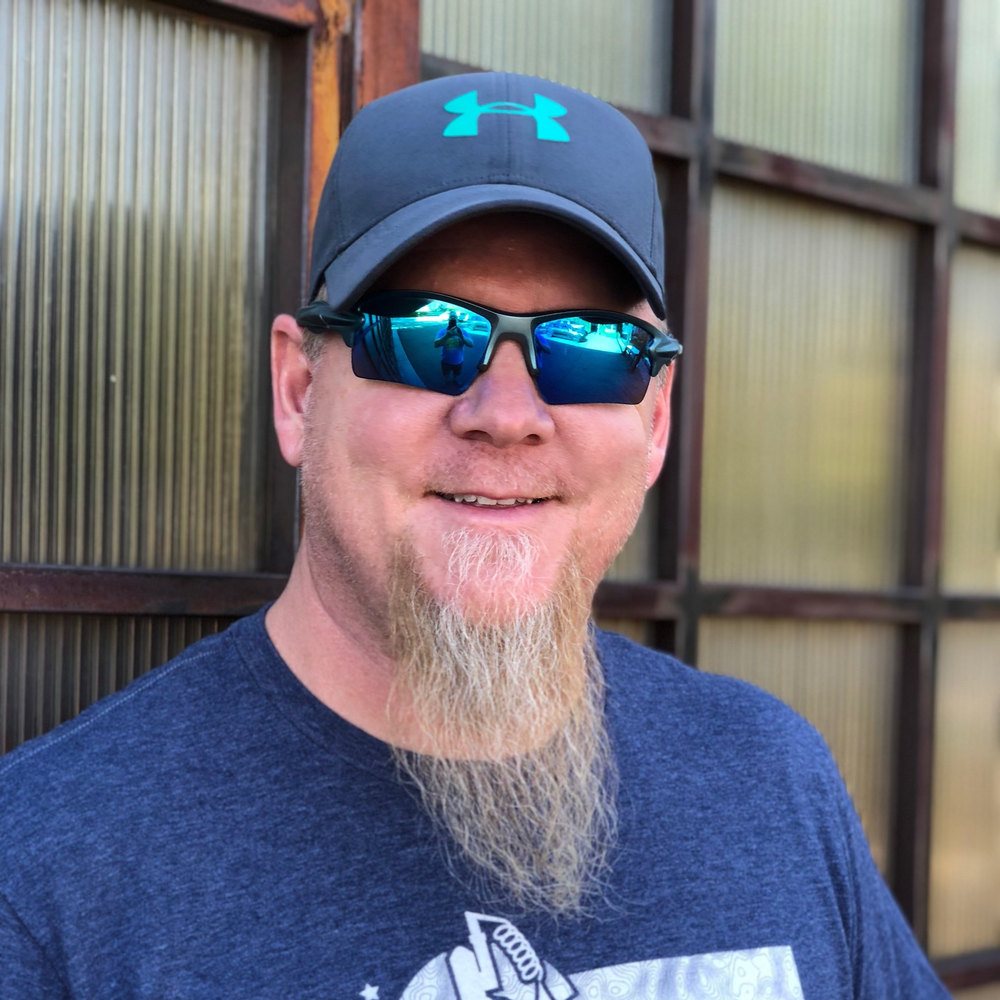 Kevin Mauch
Video production | Post production | Photography | Photo editing | Lighting | Audio | Script writing | Producing | Directing
Kevin Mauch - B.A., Recording Arts 
UNIVERSITY OF COLORADO 
From 1999-2004, Kevin served as a full-time Producer and Senior Editor.  As Producer, Kevin was responsible for working directly with clients from the scripting stage, all the way through post-production and final delivery. He also managed all schedules, budgets, crews and deadlines for his clients.  In 2001, Kevin formed KDM Productions to handle his freelance projects. KDM became his full-time company in 2005. Kevin's shot for journalistic cornerstones such as CNN, Good Morning America, ABC News and The Democratic National Convention. Additional entertainment-based clients include Dreamworks, Great American Country Television, Drum Corps International, New York-based Lionsong Entertainment and many other national and international clients. Kevin also provides services to high-profile corporate and commercial clients, including: Kaiser Permanente, Orange Glo International, Oxi-Clean, Delta Dental, CU School of Medicine, The National Trust for Historic Preservation and Qdoba Restaurants.