Our Instructors & Supporting Cast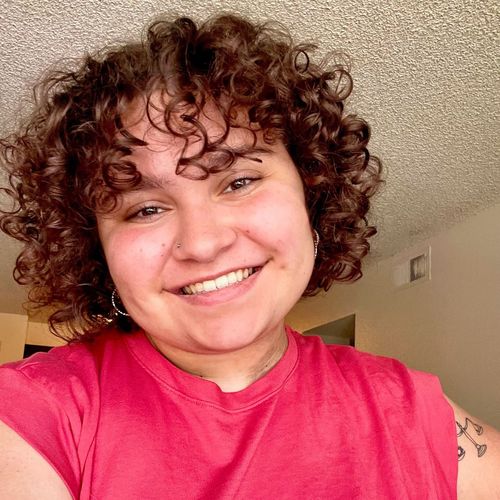 Ella Baytok
Violin | Viola | Piano
Ella Baytok - B.A., Music, B.S. Psychology (In progress)
METROPOLITAN STATE UNIVERSITY DENVER
Ella is an accomplished violinist and dedicated teacher with a passion for music, language, and the great outdoors. With over six years of experience teaching, she has become an expert in sharing her knowledge and love of music with students of all ages and backgrounds. Currently pursuing a double major in Music and Psychology with a focus in Music Therapy at MSU Denver, Ella is committed to using music as a tool for healing and positive change.
As a solo violinist, Ella has performed in a variety of settings, from classical orchestras to pit orchestras for musical theater productions. Her exceptional work ethic and talent have earned her numerous awards, including the prestigious National School Orchestra Award in 2020. In addition to her musical pursuits, Ella is an avid traveler and language learner, always eager to explore new cultures and broaden her horizons.
As a teacher, Ella is known for her warm, engaging personality and her ability to bring out the best in her students. She encourages each student to find their own voice and style, while also instilling a strong foundation in technique and theory. With a deep understanding of the power of music to inspire, heal, and connect people, Ella is committed to helping her students not only improve their skills, but also discover the joy of expression through music.
Whether performing on stage or guiding her students in their musical journeys, Ella is a true inspiration and a shining example of the transformative power of music.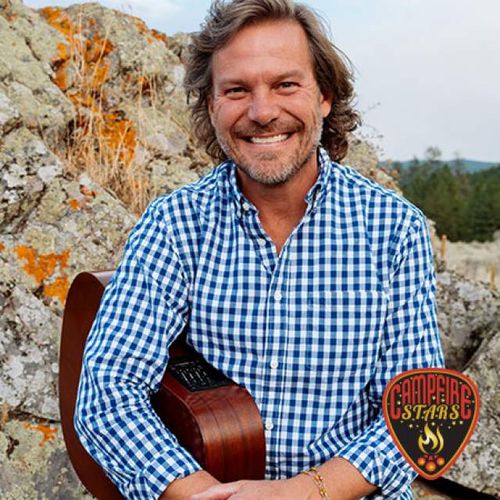 Scott Besaw
Acoustic Guitar | Drums | Voice
Scott Besaw - B.A., Music
UNIVERSITY OF COLORADO 
Scott Besaw is an accomplished and highly sought-after music instructor with 17 years of experience teaching drums, guitar, voice, and specialty music classes. He earned a reputation as one of the top instructors at the historic Old Town School of Folk Music in Chicago, where he helped countless students develop their musical skills and achieve their goals.
Scott's own musical journey began in high school, where he was a standout performer and leader as the drum major of the Pirate Marching Band. He was recognized as Colorado's Best Drum Major at the State Championships in 1986, setting the stage for a lifelong passion for music. After earning a degree from the University of Colorado, where he was a member of the Golden Buffalo Marching Band and directed the C.U. Buffoons acapella group, Scott moved to New York City to join the renowned Blue Man Group as a performer at the Astor Street Theatre.
Today, Scott is thrilled to be back in his home state of Colorado, where he continues to share his love of music with students of all ages and skill levels. When he's not teaching, you can find him performing as a solo act at venues and private events, strumming a guitar, singing, or drumming with his trademark passion and energy. With his extensive knowledge, infectious enthusiasm, and deep commitment to his craft, Scott is a true musical powerhouse who inspires and uplifts everyone he meets.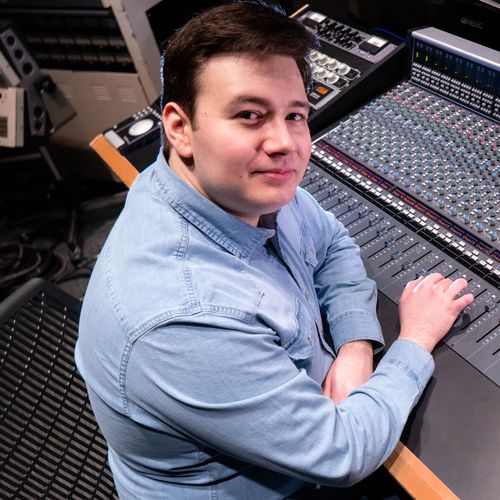 Ashell Fox
Music Production | Piano | Songwriting
Ashell Fox - M.S., Recording Arts 
UNIVERSITY OF COLORADO 
Ashell Fox is a highly skilled audio engineer and music producer with a passion for innovation and creativity. Originally from La Paz, Mexico, Ashell moved to Colorado to pursue a Master of Science in Recording Arts at the University of Colorado Denver, as well as an Associate of Applied Science degree in post-production at the Colorado Film School.
With six years of experience in the music and film industries, Ashell has developed an impressive array of technical skills and artistic sensibilities. As a music producer under the alias Seanna, Ashell is known for his ability to seamlessly blend disparate genres into complex and captivating works. His unique approach to music creation has earned her a loyal following and critical acclaim.
In addition to his work in music production, Ashell is also an accomplished academic. She co-developed and co-taught a class in modular synthesis and sound design at the University of Colorado Denver, helping to inspire and educate the next generation of audio professionals.
With his diverse range of skills and unwavering commitment to quality, Ashell is a true standout in the world of audio engineering and music production. Whether in the studio, the classroom, or on stage, he is always pushing the boundaries of what's possible and creating innovative new works that inspire and delight audiences everywhere.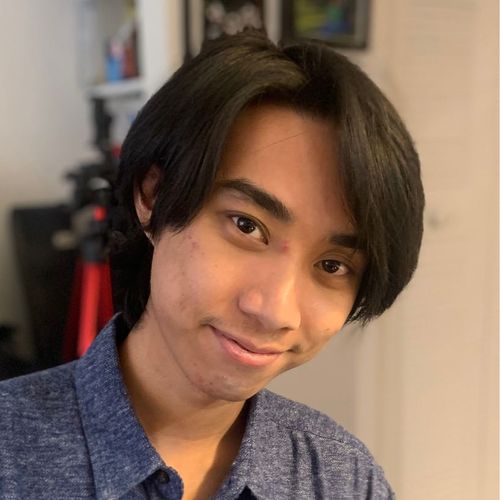 Vincent Galvez
Acoustic Guitar | electric guitar | bass guitar | piano
Vincent Galvez - B.S. Recording Arts
UNIVERSITY OF COLORADO
Vincent Galvez is a highly skilled multi-instrumentalist with over a decade of experience in the Colorado music scene. He is a proficient player of the guitar, piano, and bass, and has performed in various shows throughout the region. Currently, Vincent is pursuing a Bachelor of Science in Recording Arts at the University of Colorado Denver, where he is refining his craft and expanding his expertise in the field of music production.
As a freelance musician and sound engineer, Vincent has written and performed a diverse range of songs spanning multiple genres. He is passionate about sharing his love of music with others and is committed to helping aspiring musicians find their own paths as artists. Through his work, Vincent strives to inspire and encourage the next generation of musicians to pursue their dreams and reach their full potential.
In his free time, Vincent enjoys playing video games and indulging in his love for all things Harry Potter and Star Wars. With his infectious energy and unwavering dedication to his craft, Vincent is a true force to be reckoned with in the world of music, and a shining example of what can be achieved through hard work, talent, and a genuine love for one's art.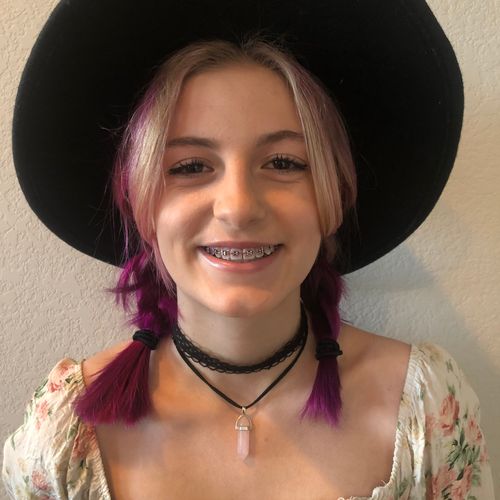 Katelyn Heintz
Intern | Violin | Viola
Katelyn Heintz - Grandview High School
Katelyn is a highly accomplished violinist and violist with a deep passion for music and a strong desire to impart her knowledge to others. With over a decade of experience playing both instruments, she has honed her skills and developed a diverse repertoire of techniques and playing styles that she is eager to share with students of all ages and skill levels.
Katelyn's musical talents have earned her numerous accolades over the years, including a State championship on violin at the age of seven and a position as principal chair in her private symphony for over five years. She is also an accomplished arranger, having created many original pieces for her quartet, where she alternates between violin and viola as needed.
In addition to her performance achievements, Katelyn has also demonstrated a strong commitment to music education. She has performed many solos for her school and accompanied the choir on multiple occasions. In seventh grade, she achieved the impressive feat of reaching level 10 in Stringathon, and in eighth grade, she earned the third chair position in District Honors Orchestra.
Looking to the future, Katelyn has ambitious goals, including one day joining a professional, internationally renowned orchestra. But she also recognizes the broader value of music beyond mere technical proficiency. To her, music is a means of bringing people together and imparting important life lessons that cannot be taught in a traditional classroom setting.
With her impressive track record and infectious passion for music, Katelyn is an exceptional teacher and performer who inspires and motivates those around her to pursue their own musical dreams.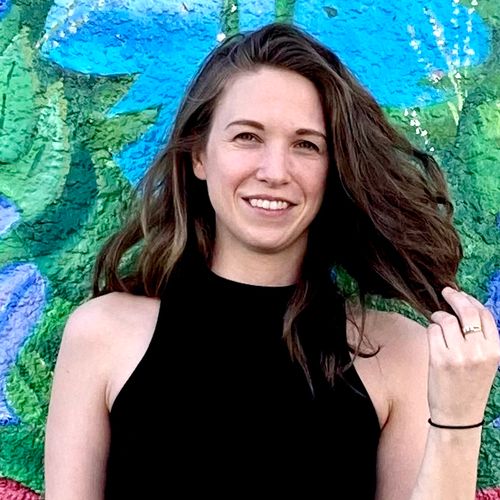 Chrissy Hoskins
Voice | Piano | Bass | Acting
Chrissy Hoskins - B.A., Vocal Performance 
UNIVERSITY OF COLORADO 
Chrissy is a highly skilled and experienced vocalist and actor based in Denver, Colorado. With over fifteen years of experience in the performance industry, she has built a reputation for delivering captivating live performances and taking on challenging roles in numerous musical theatre productions, including Rent, Grease, and Joseph and the Amazing Technicolor Dreamcoat.
A graduate of Vocal Performance in May 2023, Chrissy is also a passionate and dedicated music educator. Whether working with students one-on-one or in group settings, she is committed to creating a nurturing and supportive learning environment that encourages self-expression and fosters a lifelong love of music and the arts. Her enthusiasm for teaching is infectious, and her ability to connect with students of all ages and skill levels makes her a highly sought-after instructor in the Denver area.
With her extensive experience as a performer and educator, Chrissy is a true asset to the local music community. Whether on stage or in the classroom, she brings a wealth of knowledge, passion, and talent to everything she does, inspiring and uplifting those around her with her unwavering commitment to excellence.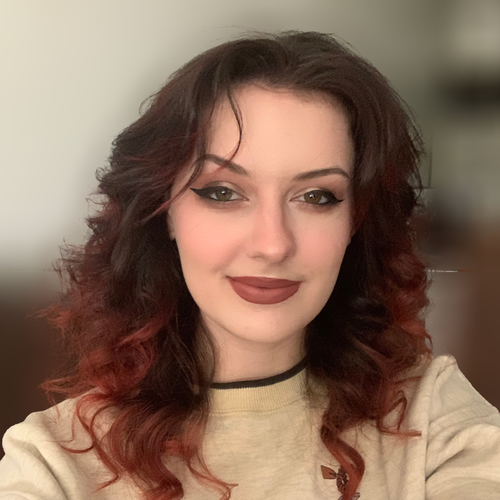 Rachel Love
Piano | Voice | Guitar | Bass | Ukulele
Rachel Love - B.A., Vocal Performance (In Progress)  
UNIVERSITY OF COLORADO, DENVER
Rachel is a highly accomplished pianist and vocalist with over a decade of professional experience. Originally hailing from southern Wisconsin, Rachel relocated to Colorado to further her music education, and she hasn't looked back since. With a diverse range of experiences, including working as a camp counselor for children and volunteering with the Big Brother's Big Sister's program, Rachel has honed her skills as a musician and educator.
Currently completing her degree in Vocal Performance at CU Denver, Rachel is passionate about sharing the transformative power of music with her students. Whether working one-on-one with students or leading group classes, Rachel draws upon her extensive knowledge and experience to create engaging and effective learning environments that inspire and motivate her students.
When she's not teaching or performing, Rachel enjoys making music with friends, playing Super Smash Bros, and spending time with her cat Noelle. With her infectious energy and deep love for music, Rachel is a true asset to the Colorado music community, and she looks forward to continuing to make a positive impact in the lives of her students and fans alike.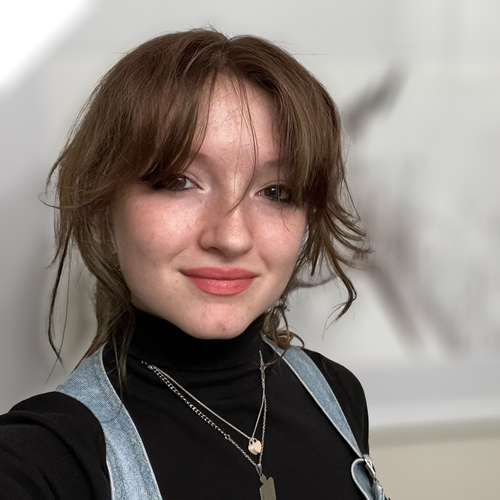 Angel McCorkle
Member Success Manager
Angel McCorkle - Pickering Academy Internship Program
Angel McCorkle is a talented and multifaceted artist with a passion for music, modeling, and acting. Since the age of 12, she has been captivating audiences with her performances on the violin, showcasing her skills at local orchestras, concerts, and music competitions. Angel is also an accomplished actor, with a diverse range of credits that includes TV shows, commercials, and anti-bullying campaigns. In addition to her acting work, she has modeled for numerous local charities, taking to the runway with poise and grace.
Currently, Angel is a dedicated student at Pickering Creative Artists Academy, where she is pursuing studies in theatre, piano, violin, voice, and business. Through the academy's Internship Program, she has already gained valuable experience working in the arts and entertainment industry, and has recently been promoted to the role of Guest Services Assistant Manager. Her passion for teaching, performing, and business is evident in everything she does, and she is committed to using her talents to help others thrive through the joy of music and performing arts.
Angel is a firm believer in the transformative power of music, the arts, and entertainment. She believes that these mediums have the ability to bring people together and change lives in meaningful ways. With her natural talent and unwavering dedication, Angel is sure to make a lasting impact in the world of music and performing arts, inspiring and uplifting audiences wherever she goes.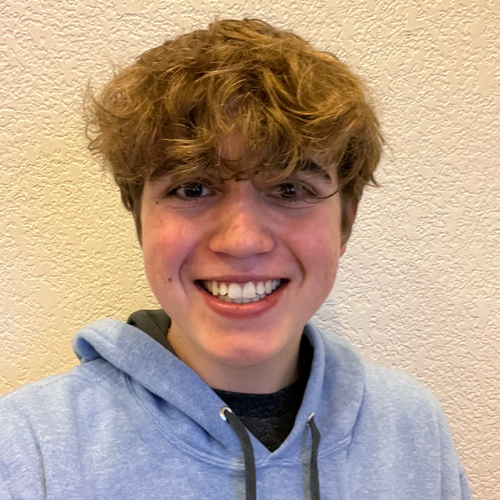 Ryan Miller
Intern | Alto Saxaophone | Tenor Saxophone
Ryan Miller - Grandview High School
Ryan is a dynamic and multi-talented musician with a deep love for the arts. His musical journey began in second grade with piano lessons, but it wasn't until he joined band class in middle school that his passion for music truly took off. For three years, he played trumpet, performing with the concert band and jazz band, before switching his focus to the alto saxophone. Thanks to his strong foundation in music theory and note reading, Ryan quickly adapted to his new instrument and has also dabbled in percussion and violin.
In addition to his musical pursuits, Ryan is also heavily involved in theater, working behind the scenes on sound and lighting. When he's not immersed in the arts, he enjoys spending time with friends and maintaining his impressive academic record. A dedicated student, Ryan takes honors courses and prides himself on maintaining a consistent A/B average. 
With his diverse interests and natural talent for music, Ryan is a true Renaissance man whose passion for the arts shines through in everything he does. Whether performing with the symphonic or marching band, working on a play, or hitting the books, Ryan is always eager to take on new challenges and push himself to greater heights.